2023 年有幾種方法可以通過元界貨幣化
在元界 (元宇宙) 平台上開發應用程序和服務:元界平台將為開發者提供一系列工具來創建用戶可以訪問的去中心化應用程序(DApps)和服務。 這可能包括遊戲、金融服務、數字身份管理等任何事物。 開發人員可以通過收取訪問其應用程序和服務的費用來賺取收入。
運行MVS節點:元界節點負責處理元界網絡上的交易。 節點運營商可以通過收取處理交易的交易費用來賺取收入。
提供託管服務:託管服務允許用戶將他們的數據和應用程序存儲在遠程服務器上。 這可以通過亞馬遜 AWS 和微軟 Azure 等雲提供商來完成。 提供商可以通過收取託管服務費用來賺取收入。
挖元界幣:挖礦是利用算力在元界區塊鏈上驗證和記錄交易的過程。 礦工因他們的服務而獲得 Metaverse 硬幣獎勵。
5.元界代幣交易:元界代幣可以在幣安、火幣等交易所買賣。 交易者可以通過在這些交易所買賣代幣來賺取利潤。
證券代幣發行:證券代幣發行 (STO) 是初始代幣發行 (ICO) 的一種形式,投資者可以在其中購買代表證券的代幣,例如公司的股票。 公司可以發行自己的代幣並通過 STO 籌集資金。
廣告:企業可以使用元界向用戶宣傳他們的產品和服務。 他們可以用元界代幣支付廣告費用,並從其產品和服務的銷售中賺取收入。
內容創作和策劃:公司和個人可以創作與元界相關的內容並從中獲取收益。 這可能包括撰寫文章、創建視頻和創建教程。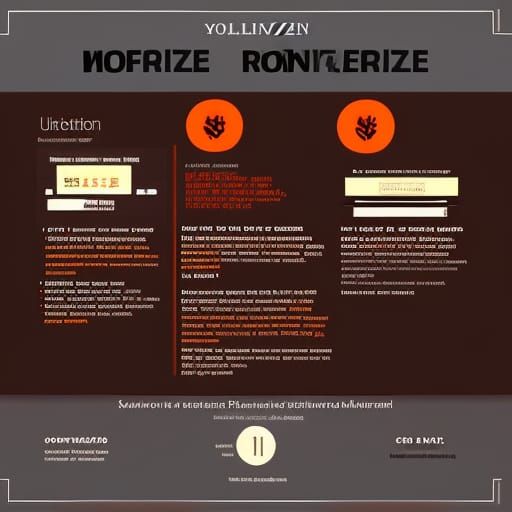 There are several ways to monetize Metaverse in 2023.
Developing applications and services on the Metaverse platform: The Metaverse platform will offer developers a range of tools to create decentralized applications (DApps) and services that users can access. This could include anything from gaming, to financial services, to digital identity management, and more. Developers can earn revenue by charging fees for access to their applications and services.
Running an MVS node: Metaverse nodes are responsible for processing transactions on the Metaverse network. Node operators can earn revenue by charging transaction fees for processing transactions.
providing hosting services: Hosting services allow users to store their data and applications on a remote server. This can be done through cloud providers such as Amazon AWS and Microsoft Azure. Providers can earn revenue by charging fees for hosting services.
Mining Metaverse coins: Mining is the process of using computing power to verify and record transactions on the Metaverse blockchain. Miners are rewarded with Metaverse coins for their services.
Trading Metaverse tokens: Metaverse tokens can be bought and sold on exchanges such as Binance and Huobi. Traders can earn profits by buying and selling tokens on these exchanges.
Securities token offerings: Securities token offerings (STOs) are a form of initial coin offering (ICO) where investors can purchase tokens which represent a security, such as a share of a company. Companies can issue their own tokens and raise funds through an STO.
Advertising: Companies can use Metaverse to advertise their products and services to users. They can pay for ads in Metaverse tokens, and earn revenue from the sales of their products and services.
Content creation and curation: Companies and individuals can create content related to Metaverse and earn revenue from it. This could include writing articles, creating videos, and creating tutorials.